The following list, which is updated regularly, comprises upcoming events and seminars which are put on by third party organisations, some of whom have alliances with CWN.  They have      been selected for the relevance of their subject matter to our Members.  Registration and, where relevant, payment details are included in the outline of each event.  We hope you find them useful.
Chatham House Responsible Business Conference -  29th February
Priorities, practices and principles in a digital age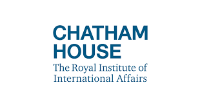 Ever-increasing consumer, investor and employee awareness continues to drive the business case for responsible behaviour, and recent events have highlighted the growing need for corporate accountability and transparency from C-suite behaviour to global supply chain management. 
The third annual Chatham House Responsible Business conference will explore key questions, including:
Who will lead the corporate responsibility agenda? What is driving responsible behaviour? 
To what extent has there been a policy retreat in this space? What has been the response to this, and what does it mean for different roles and responsibilities? 
What are the new priorities for responsible business in a digital age? How have recent events demonstrated a shift in expectations? 
How can policy-makers and companies foster the integration of human rights across global supply chains, international trade and regional business operations?
What is the role of corporate governance and leadership in setting standards and promoting responsible business? Is this a new era of corporate activism? 
Please click here for the full agenda and list of speakers.  
When: 28 February, 9.30am-5.30pm 
Where: Chatham House, 10 St James's Square, London SW1Y 4LE
Admission: Register by Friday 14 December 2018 to benefit from the early bird booking rate - tickets start from £380 plus VAT depending on the ticket category of your organisation. For more information and to register please click here.
***CWN IS PROUD TO BE A SUPPORTING ORGANISATION TO THIS EVENT***
Cityparents Accelerator - 20th March

At this half-day conference we will be joined by two keynote speakers. Author, journalist and mental health campaigner Bryony Gordon will talk about her experiences of parenthoodand mental illness. Sam Smith, founder and chief executive of the corporate advisor and brokerage firm finnCap, will share her perspectives on her career, being a working mother and workplace culture in the City. Throughout the afternoon, delegates will have the opportunity to hear Cityparents expert speakers discuss a range of careers, wellbeing and family topics in interactive panel discussions. For more information on the full line-up please click here. 
When: 20 March, 12.00-5.30pm followed by a drinks reception.
Where: Allen & Overy LLP, One Bishops Square, London E1 6AD 
Admission: CWN members have been offered a 25% discount off the ticket price of £75. To book your place, click here and use discount code CWN193.  Please note, you will need to first register for Cityparents before booking your ticket.